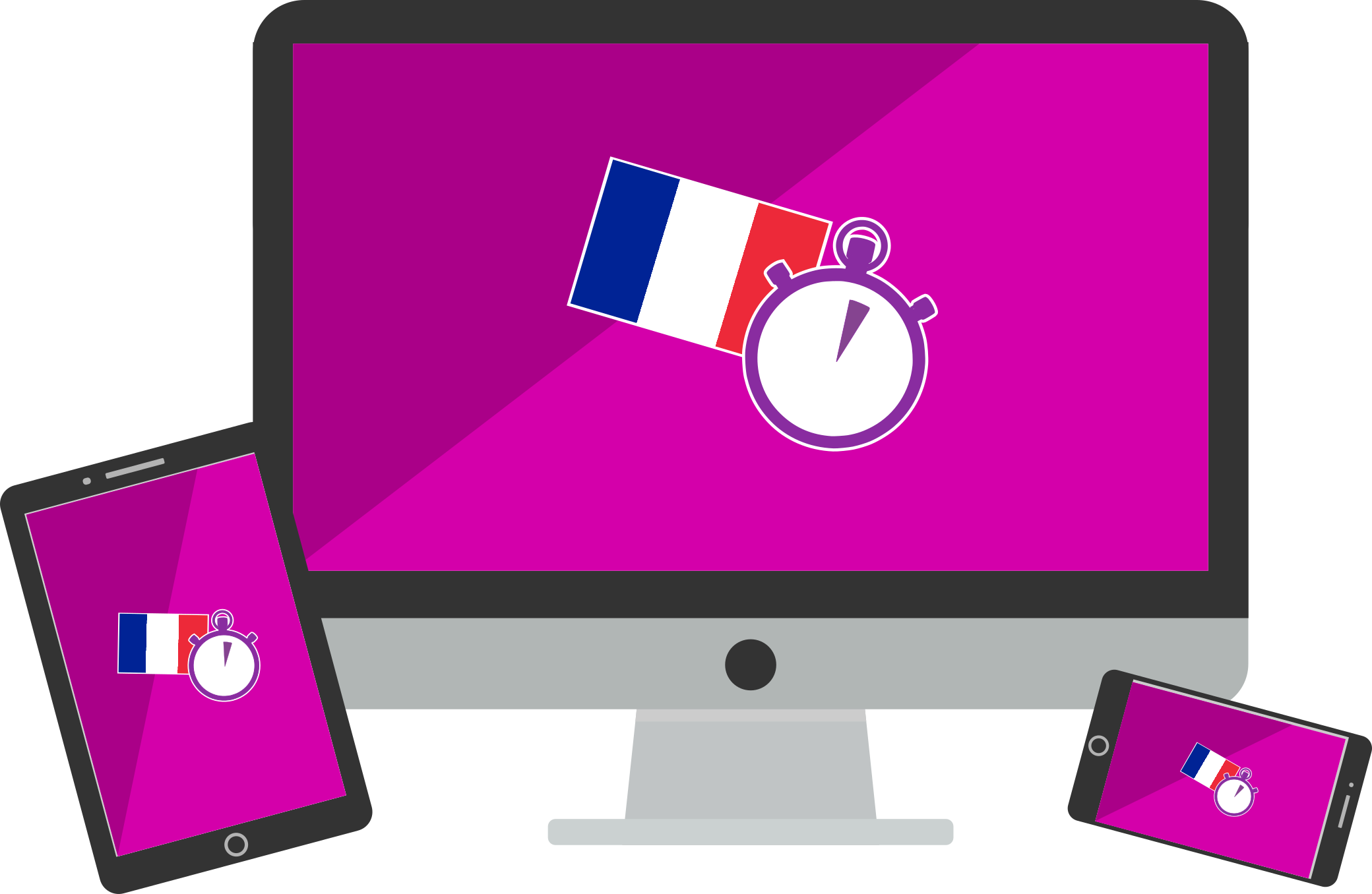 Welcome to course 14 😊🇫🇷
This is course 14, and it's made up of lessons 117 to 125, with a little half lesson in the middle just for some extra information that I couldn't quite fit anywhere else!
The start of this course is all about PREPOSITIONS. Or, more specifically, how to use prepositions with verbs. We're going to focus each lesson on a different preposition, and then we'll look at what verbs use each preposition. There are certain verbs that are always followed by de, and there are other verbs that are always followed by à. Then, there's a group of verbs that can be used with both de and à! Finally, there are verbs that take different prepositions - and those verbs are what I've dedicated the half lesson to.
If you've ever looked in a French dictionary, you might have come across some little abbreviations: qch and qqn. Well, in this lesson, we're going to look at what these mean, and we'll look at how they can help us improve our language skills.
We're going to look at different ways to say what you like and dislike using some new verbs, and we're going to learn a new phrase, venir de, which can be used to talk about what you've just done.
je viens de voir Marie - I've just seen Marie
We're going to be looking at lots of new verbs and adjectives to help us talk about our family, friends and relationships. We'll get a Vocabulary Expansion Sheet with lots of words and phrases for talking about different characteristics.
A bit of time in this course will be spent writing some motors for talking about our jobs. So, we'll need some vocabulary to help us tackle that topic. And we'll also be looking at a new negative phrase that will come in useful: ne ... rien.
Finally, just like always, we'll be expanding our vocabulary with lots of new nouns, adverbs, adjectives and verbs, as well as recapping old vocabulary to keep it in our long-term memories ready for whenever we need to use it.
J'espère que vous aimerez ce cours - I hope you enjoy this course
Merci 🇫🇷

What will I learn in this course?
Here's a handy contents page you can use to see a brief outline of what you'll learn in this course. It will also come in handy whenever you want to recap any particular part of the course - you'll be able to find the lesson quickly without having to trawl through videos!
Get multiple courses in one bundle
You can save money if you buy multiple courses together in one bundle


Course 15, Building Structures and Grammar courses
As well as the 3 Minute French series, I've created anoter series called Building Structures in French
Check your inbox to confirm your subscription