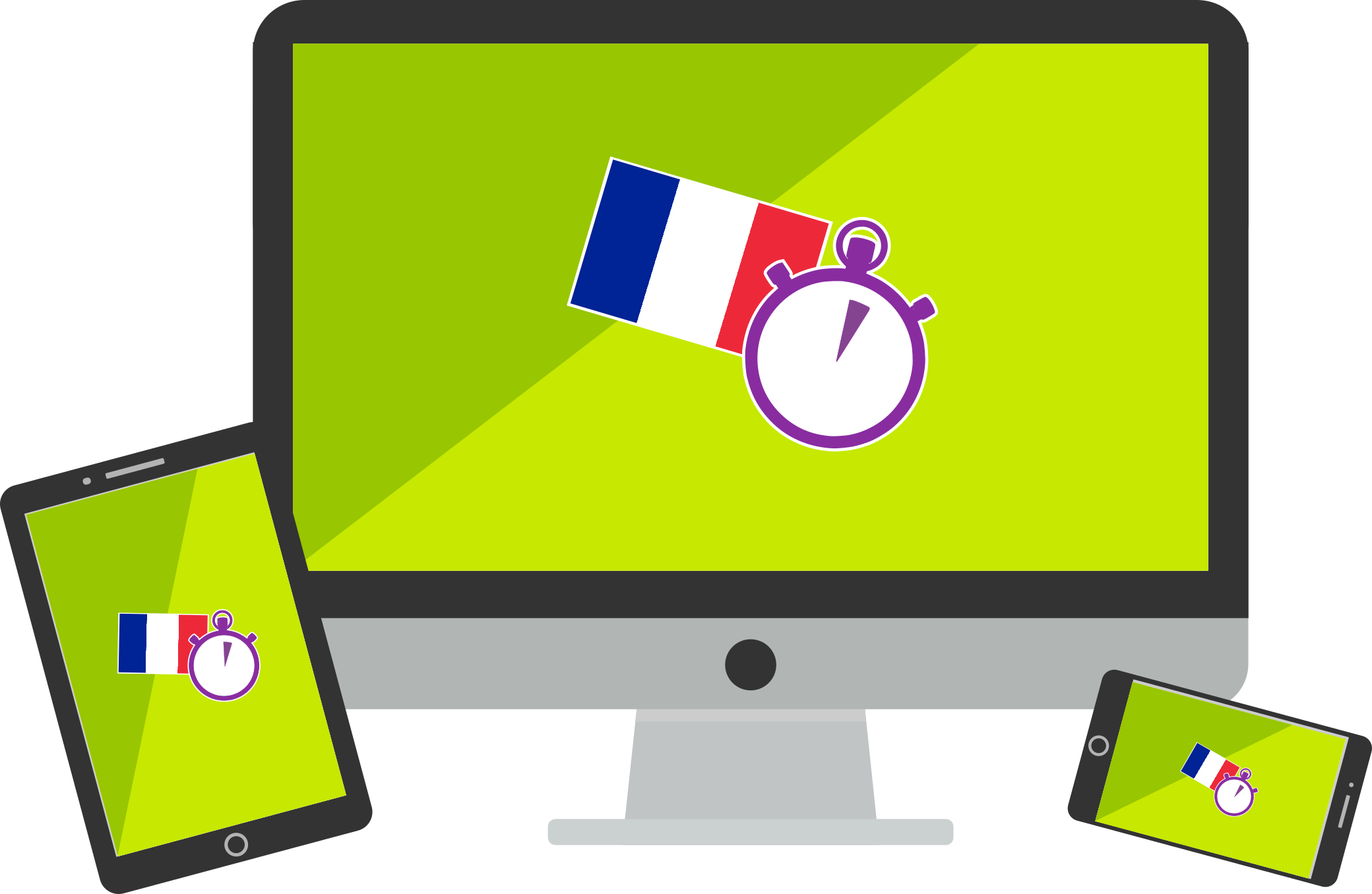 Welcome to course 16 😊🇫🇷
This is the sixteenth course in the 3 Minute French series, and it has lessons 135 to 143, but it also has four extra half lessons, just because I couldn't fit everything into the main lessons! It's the longest course so far, and we really shift up a gear in our learning.
In course 16, I introduce a major new learning technique that appears in every lesson from now on: Comprehension exercises
Every lesson in course 16 begins with a short comprehension exercise where we work through a text together to see what we can learn. The texts are based on a range of topics, but they contain lots of vocabulary and structures you'll already be familiar with. They also contain new vocab and new structures, so they're great for building our language knowledge.
We start this course with a recap of the tenses we've learnt so far: the present tense, the present perfect tense, the imperative and the reflexive verbs. Then, we move on to a new tense: the imperfect tense.
The imperfect tense is the second past tense in French, and in this course we're going to learn how to form it and how to use it. We'll also look at the difference between the imperfect tense and the present perfect tense because, even though they're both used to talk about the past, they are very different.
We're going to continue looking at the prepositions à and de, and we'll see how certain verbs change depending on which preposition we use. The difference between parler à and parler de, or the difference between penser à and penser de are very interesting to look at.
In this course, we're also going to look at the fifth French structure, which it might not surprise you to learn, involves the imperfect tense.
We're going to be recapping the word depuis and how we used it with the present tense to say how long you've been doing something. And then, we're going to use it with the imperfect tense to say how long you had been doing something.
We're going to be looking at some new topics about our home life, and we'll get a Vocabulary Expansion Sheet full of words and phrases based around household chores.
There's also much more that we're going to be looking at including plenty new words, looking at the word "pour" in front of verbs, a new negative expression "ne ... plus" and how the meaning of the adjective propre can change depending on whether you place it in front of the noun or after it.
Anyway, I hope you enjoy 😊


What will I learn in this course?
Here's a handy table of contents you can use to see a brief outline of what you'll learn in this course. It will also come in handy whenever you want to recap any particular part of the course - you'll be able to find the lesson quickly without having to trawl through videos!


Get multiple courses in one bundle

You can save money if you buy multiple courses together in one bundle


Course 17, Building Structures and Grammar courses
As well as the 3 Minute French series, I've created anoter series called Building Structures in French
Check your inbox to confirm your subscription