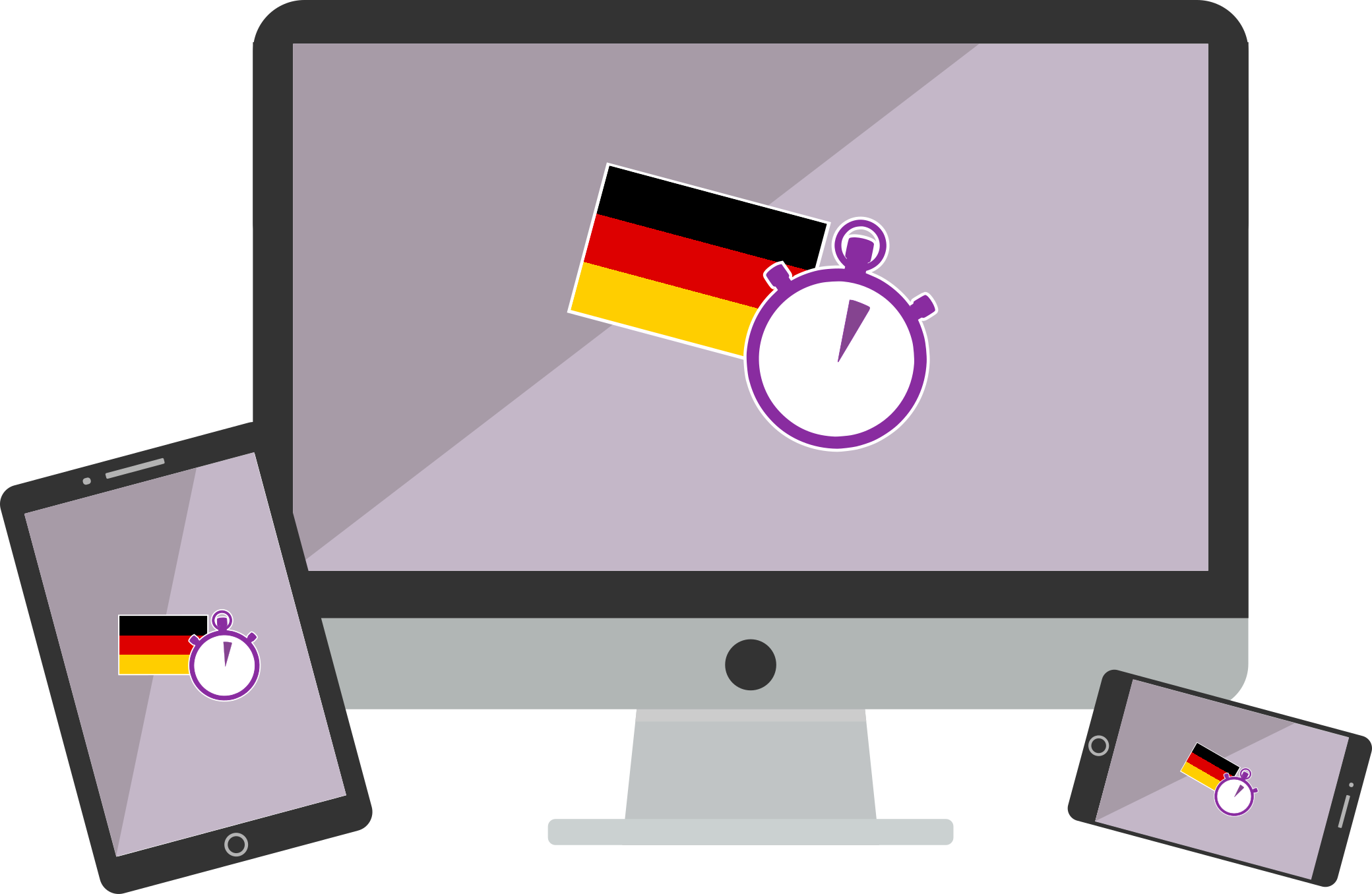 Hallo und wilkommen 😊🇩🇪
Dies ist der sechste Kurs für "3 Minute German" - Welcome to the sixth course for "3 Minute German". This course contains lessons 45 to 53 of the series, as well as a couple of bonus "half lessons" I had to add in because nine lessons just wasn't enough.
This course leads directly on from course 5 and we start immediately by recapping the "present perfect tense", which we learnt at the end of the last course. We'll be looking at how to form questions in the past and what different things these questions could mean in English.

Learning a new tense is something teachers sometimes glaze over, but verbs are the backbone of any language, so good proficiency in grammar is something that will take you far in language learning. We'll be making sure we know the present perfect tense inside out and back to front at the start of this course. There's nothing worse than being introduced to a tense, but then being too scared to use it because you don't quite feel confident enough to manipulate it at conversation speed. Well, in this course, we'll have plenty of opportunity to practise forming the past tense in French, so that when we come to use it in "real life", we can do so confidently.
We'll build on the knowledge we learnt in course 4 around using the word "es" to mean "it" (aka an object pronoun). We'll be learning lots more of these so-called object pronouns and how to use them with some new verbs we'll be learning, too. We'll look at how the phrases "darf ich?" and "ich darf" can be used in our sentences in ways you might not have thought of, and we'll look at the different meanings and translations of the verb "to try" in German.
We'll start to explore a second way to talk about the past with phrases like "ich wollte", "ich war" and "ich hatte". These aren't in the present perfect tense, but they're part of a different past tense in German.
We'll also be looking at negative sentences in German and how we can use the word "kein" to mean "not any".
Again, this is just a brief glimpse at some of the things we'll be learning in this course, but as always, there's too much to mention it all here.
Lass uns anfangen - Let's get started!

What will I learn in this course?
Here's a handy contents page you can use to see a brief outline of what you'll learn in this course. It will also come in handy whenever you want to recap any particular part of the course - you'll be able to find the lesson quickly without having to trawl through videos!

Get multiple courses in one bundle
You can save money if you buy multiple courses together in one bundle
Course 7, Building Structures and Grammar courses

As well as the 3 Minute German series, I've created anoter series called Building Structures in German

Check your inbox to confirm your subscription