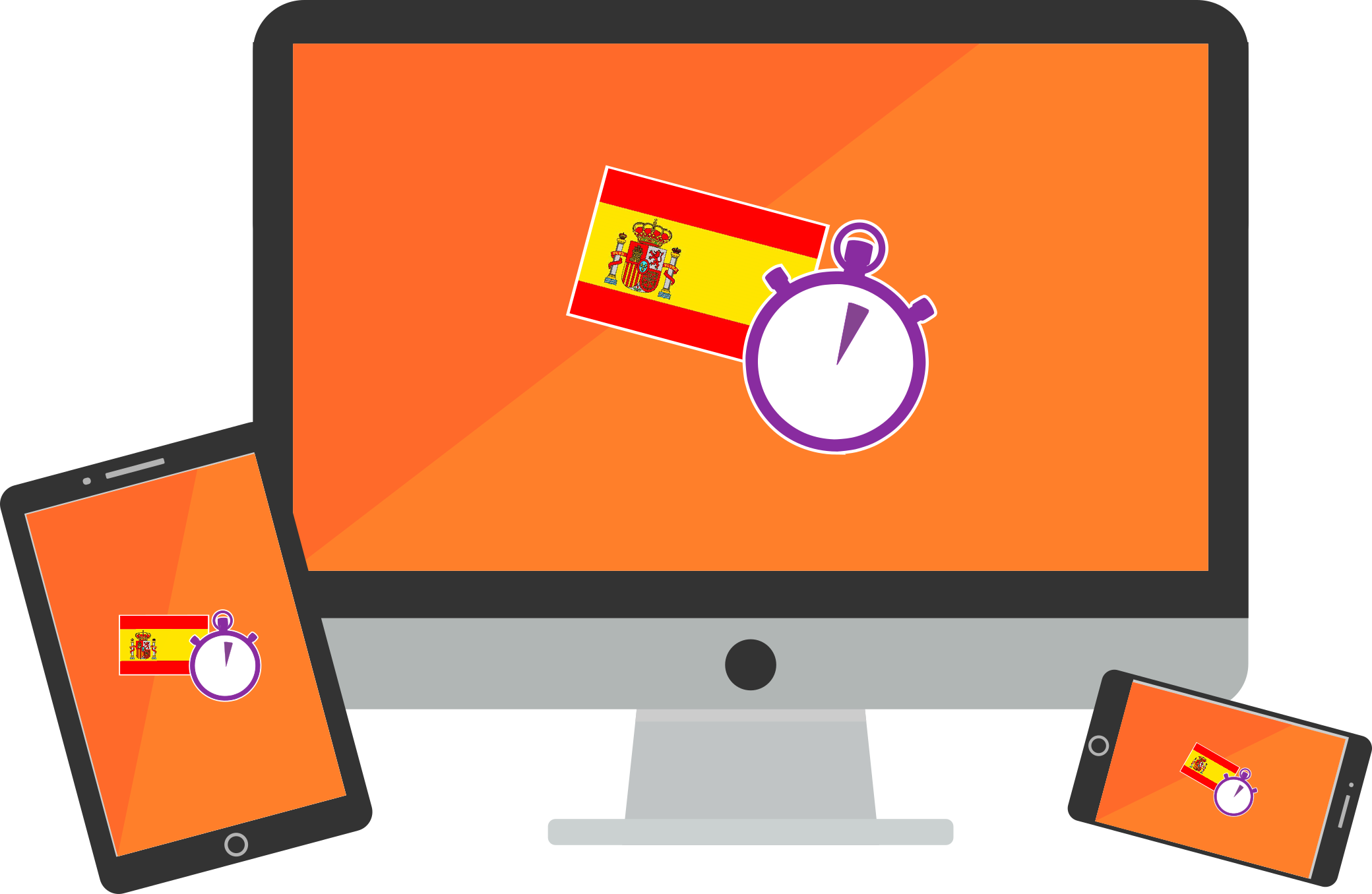 Hola y bienvenido 😊🇪🇸

Aquí tiene el quinto curso - here you have the fifth course of the 3 Minute Spanish series. This course leads on perfectly from course 4 and builds on the knowledge of talking about the past that we touched on previously.
Remember, in order to get the most out of the 3 Minute Spanish series, keep your study sessions short enough that you don't feel like Spanish is becoming a chore. It might be tempting to set aside a couple of hours to learn, but the best way to really acquire all the new knowledge is to give your brain time to process it - and that takes place in between lessons.

In each lesson, you'll be learning lots of new vocabulary, linguistic structures and useful information for speaking Spanish fluently. However, in order for all of this to find a home safely in your brain, you have to go away and think about it. It's much better to have a three-minute lesson, and then go away and process what you've learnt for the rest of the day, than to sit watching videos for an hour and then to feel so drained you want to think about anything but Spanish for the rest of the evening!
A new idea needs time to embed itself in your mind. When you learn something, the time afterwards when you play around with the idea and try building your own sentences in Spanish is when deep learning takes place.
In this lesson, we are really expanding our vocabulary and opening up huge new areas of the Spanish language. We'll be looking at new ways to use adjectives with the little word algo, we'll be looking at the useful word hay, and it's question equivalent, which also happens to be ¿hay?, and we'll also get introduced to how to form questions in Spanish in general - FYI, it's the easiest thing in the world!
We'll also be looking at lots of very useful adverbs that will add variety and depth to our language. Words and phrases like demasiado, mucho and cosas para are great for opening up new areas of conversation.
We'll also start to look at ways that Spanish and English differ. You can't always translate things word-for-word, and the past tense is a great example of this. We'll be looking at how English often has more than one way to say the same thing, which can sometimes cause problems when we're trying to work out how to say something in Spanish.
The past tense, or more specifically, the present perfect tense, is the tense we're going to be looking at in depth in this course. We'll look at how to form it with regular verbs, we'll look at some common irregular verbs, and also look at the different things it can mean in English in the positive and negative.
That's just a brief look at a few of things we'll be learning in this course, but there will be much more.

What will I learn in this course?
Here's a handy contents page you can use to see a brief outline of what you'll learn in this course. It will also come in handy whenever you want to recap any particular part of the course - you'll be able to find the lesson quickly without having to trawl through videos!

Get multiple courses in one bundle

You can save money if you buy multiple courses together in one bundle

Course 6, Building Structures and Grammar courses

As well as the 3 Minute Spanish series, I've created anoter series called Building Structures in Spanish


Check your inbox to confirm your subscription