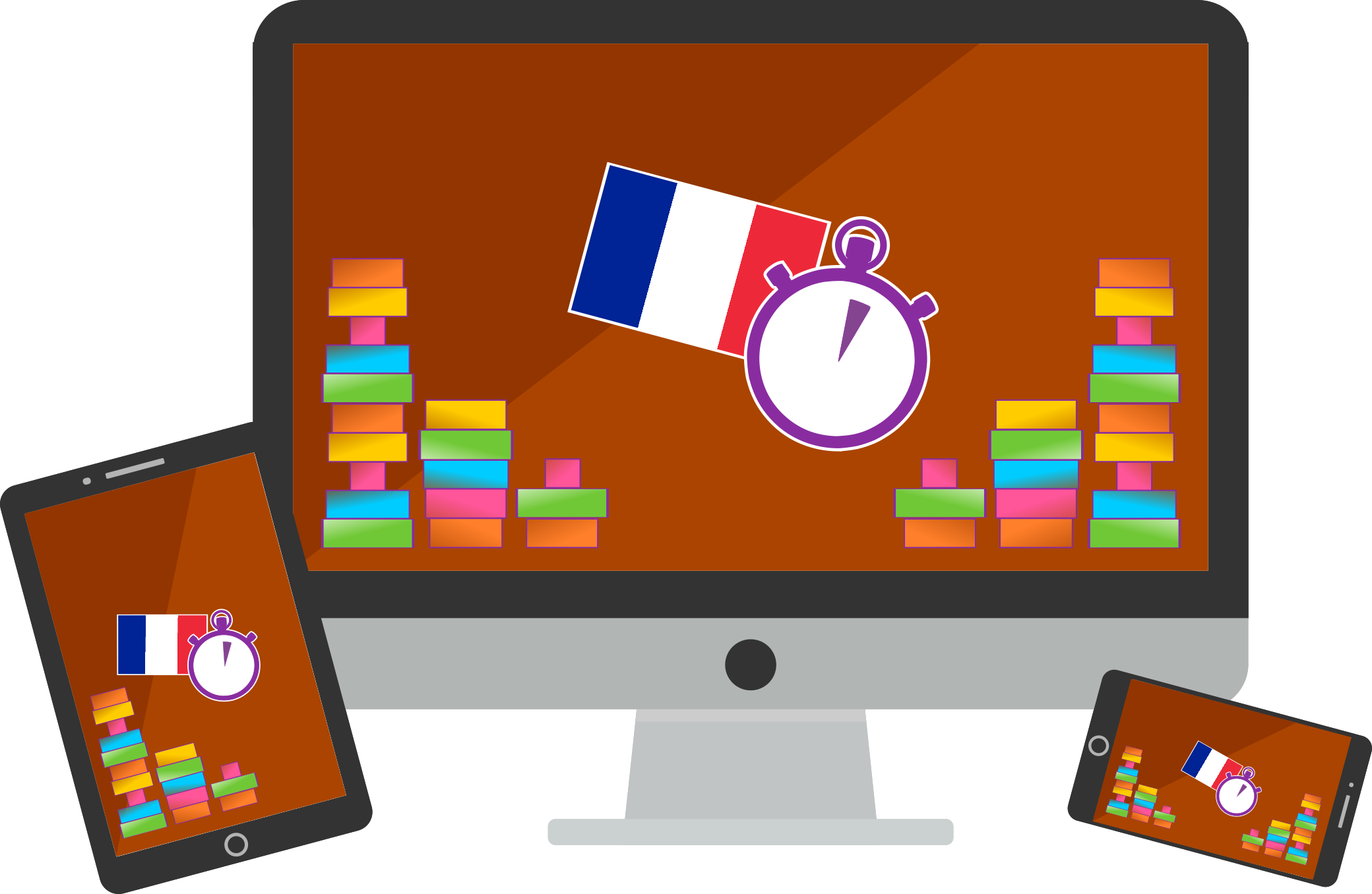 Bonjour et bienvenue 😊🇫🇷
Here we have the ninth structure in the Building Structures in French series. By this point, we've looked at how to use various structures to talk about the past and present tenses, we can talk about what would happen and we've most recently learnt how to give orders and commands in French.
Dans ce neuvième cours, on va pratiquer un peu l'art de la divination. In this ninth course, we're going to practise a bit of the art of divination. We're going to be looking to the future and using the future tense.
The future tense is a tense that is very similar in its formation to the conditional. Whereas in English, we can simply use the word will in front of a verb to talk about the future, in French, we have to add something to the end of the verb instead.

The future tense is a tense that can be used to talk about... well, the future. We can say what will happen and what you will do. In this course, we'll be exploring how we can use this tense in the structure of a question, and then we'll dissect it and form non-questions and negative statements.
The good news about the future tense is that its meilleur ami (best friend) is the conditional. The conditional stems (if you're not sure what this term means, have a quick recap of Structure 8) are exactly the same as the future tense stems. This means we don't have to do much learning, all we need to know is what endings we have to add to the stems. The verbs that are irregular in the conditional are the exact same verbs that are irregular in the future tense.
Now, the future tense in English is basically the word will, or in the negative, it's the word won't. We can say things like:
I will see Marie tomorrow
Where will you go?
What will he do?
They won't buy that
She won't arrive before 5pm
As useful as this tense is in English, it's even more useful in French. The reason is because there are more occasions in French where you need to employ the future tense than there are in English. This might sound strange now, but once you're in the midst of Building Structures in French - Structure 9, it'll all make sense.
Alors, sans plus attendre, commençons avec la neuvième structure.
So, without further delay, let's start with the ninth structure.
Merci beaucoup 😊
Get three structures in one bundle
You can save money if you buy three structures courses together in one bundle
Building Structures 10, 3 Minute French and Grammar courses

As well as the Building Structures in French series, I've created another series called 3 Minute French


Check your inbox to confirm your subscription