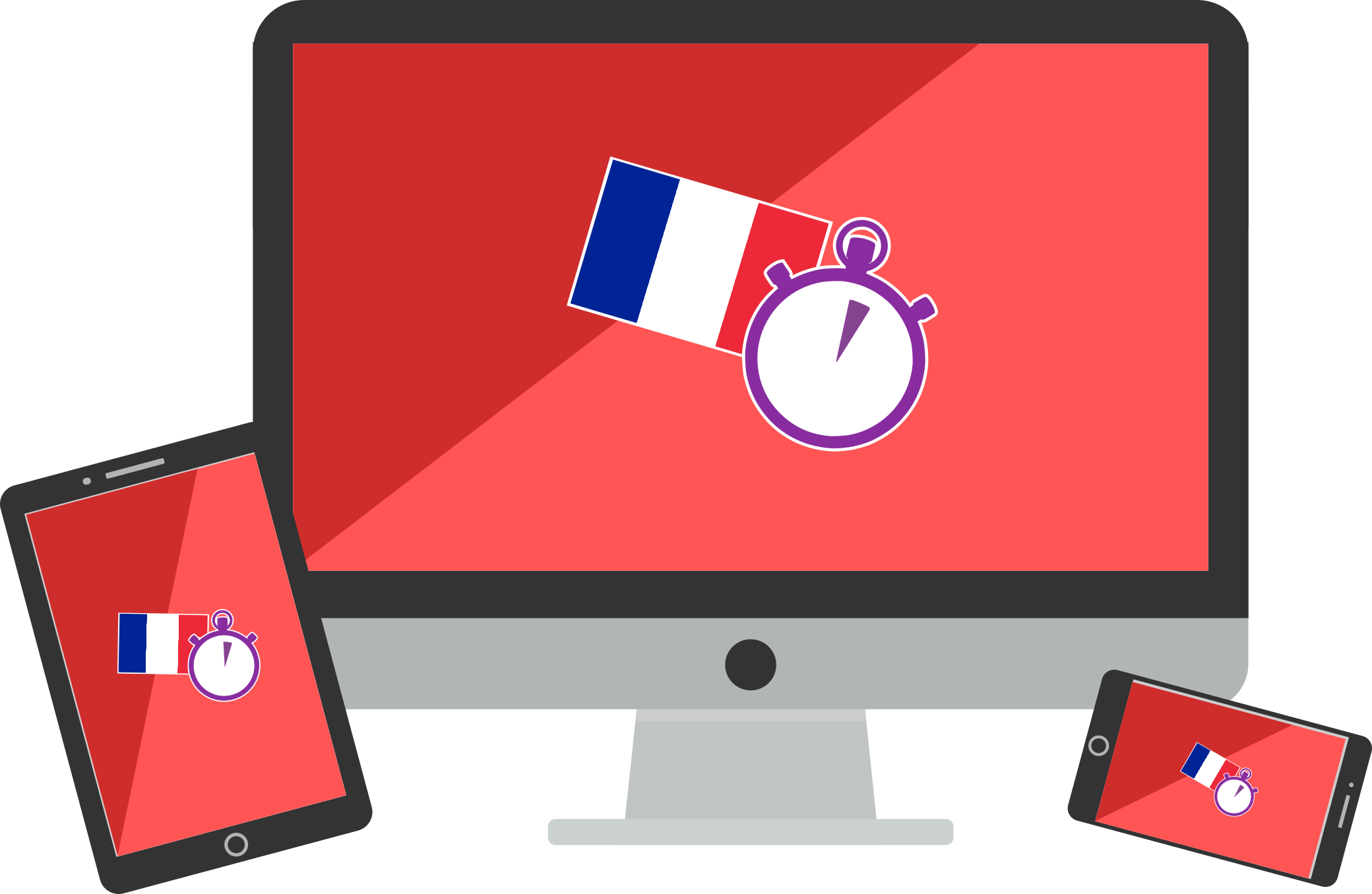 Welcome to course 10 😊🇫🇷
We've finally made it to double figures with the tenth course in the 3 Minute French series. This course contains lessons 81 to 89 and we've got lots of new vocabulary and language features to discover.
In this course, we're going to start by looking at how to compare things using a couple of words we've already seen (plus and moins) as well as some new words. You'll be able to talk about things being better, best, worse and worst in French.
We'll also look at some little things we can put on the ends of words: -ci and -là, and two useful words cela and ceci.
In this course, we're going to be looking at a very useful topic for starting conversations with strangers: the weather. You'll be able to talk about the weather in the present and in the past with lots of useful phrases. Just like asking for directions, talking about the weather is a great way to start conversations with people when you're in a new country.
We're going to be looking at the verb "avoir" in the present tense, and we'll see how its meaning can change with certain words. For example, whilst in English we say things like "I am hungry" and "I am scared", in French, you would say "I have hunger" and "I have fear". The verb "avoir" can be used with these expressions, so we'll be looking at how to conjugate this verb in the present tense and the past tense.
Just like with the other courses, we're going to have plenty of opportunity to practise not only what we've learnt in this course, but also what we learnt in previous courses. We'll be recapping some of the trickier aspects of earlier courses to make sure we understand these topics fully. Words like assez have quite a few meanings, so it's good to go over them again and form some new sentences with them now we have more tenses and structures under our belts.
The verb aller means to go, and we learnt that it's a verb of movement in the last course. But in this course, we're going to look at how to conjugate aller into a different past tense, and we'll see how useful it can be as a way of talking about what you were going to do.
That's just a few of the things we're going to learn in this course, but there's much more, so let's continue our journey with the French language with course 10!
Bon apprentissage | Happy learning
😊🇫🇷

What will I learn in this course?
Here's a handy contents page you can use to see a brief outline of what you'll learn in this course. It will also come in handy whenever you want to recap any particular part of the course - you'll be able to find the lesson quickly without having to trawl through videos!
Get multiple courses in one bundle
You can save money if you buy multiple courses together in one bundle


Course 11, Building Structures and Grammar courses
As well as the 3 Minute French series, I've created anoter series called Building Structures in French
Check your inbox to confirm your subscription