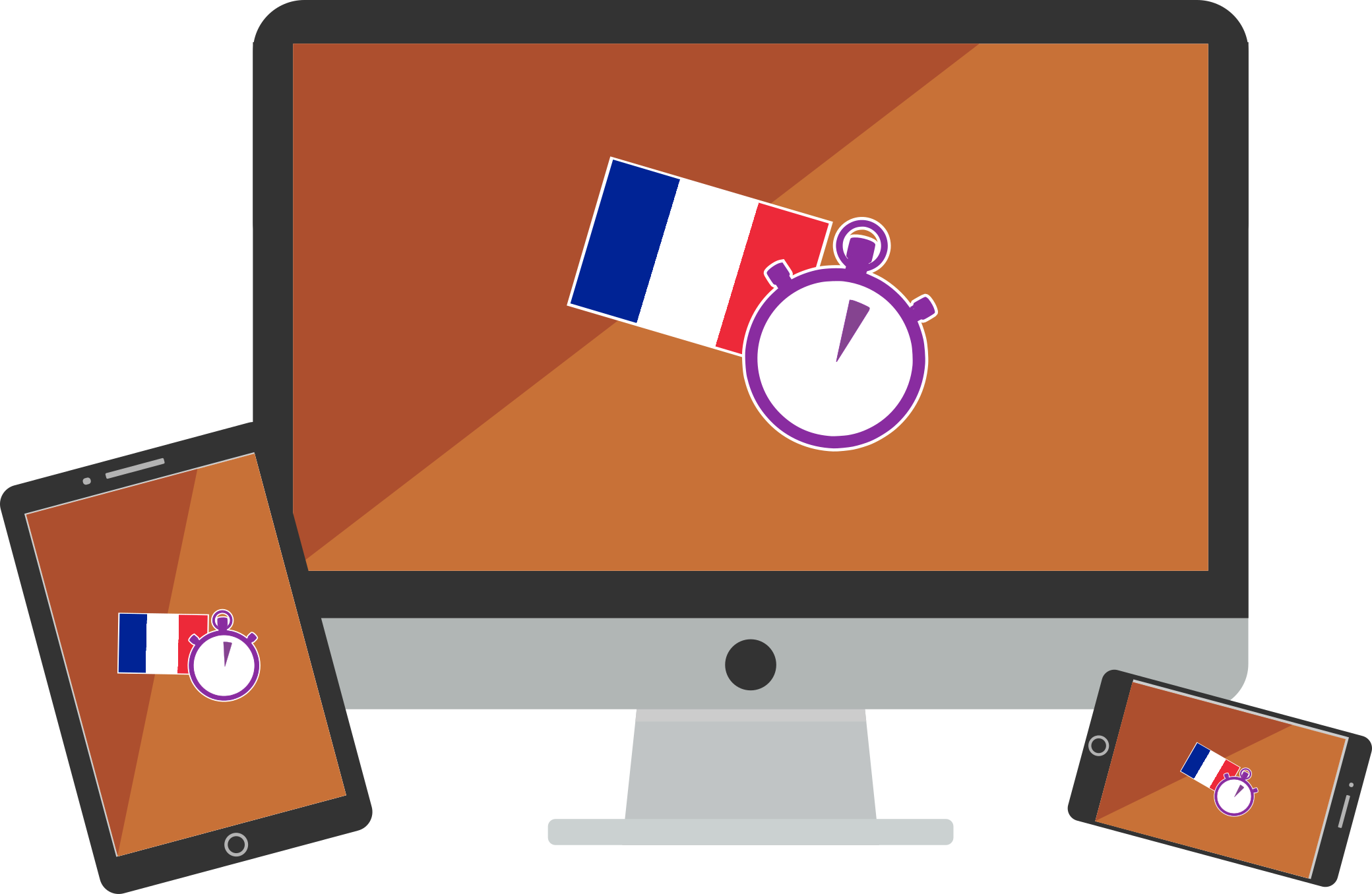 Welcome to course 12 😊🇫🇷
Bonjour encore - hello again
This is course 12, and it's made up of lessons 99 to 107. Just in case you were wondering who that man is at the top of this page, it's a statue of a man called Molière. This particular statue is called the Fontaine Molière and it's in Paris. He was a French writer, and the name Molière is actually just his nom de plume (pen name); his real name was Jean-Baptiste Poquelin, and he is often referred to as France's Shakespeare.
He wrote many plays and poems and he's considered one of the greatest writers in the French language. In fact, many people refer to "French" as la langue de Molière meaning the language of Molière.


Anyway, this course actually has nothing to do with Molière, besides the fact that it's teaching you French. I just wanted to explain the person behind the picture at the top of this page.
In this course, we're going to be learning some new ways to talk about yourself, including talking about birthdays and how old you are. This also leads nicely into a short section explaining how to say the year in French, which is quite different to English.
We'll learn lots of new adjectives, nouns and verbs, including some new reflexive verbs, which we started to learn about in the last course. We'll also be looking at installing some more motors. We first looked at Installing Motors when we were looking at asking somebody how they were feeling, but in this course, we're going to be installing some motors all about us. As well as building the motors, I'll give you some tips on how to learn them, so you can use them quickly in a conversation.
Remember when we learnt the present perfect tense? That was the past tense that is made up of an auxiliary verb and a past participle. Well, the past participles can actually be used as adjectives in their own right, and we'll be looking at how to use them in this course.
The phrase c'est meaning it is is one of the very first words we learnt in French, way back in course 1, but we're now going to be exploring how to manipulate c'est to talk about the past and the future. We'll also look at the difference between the words ça and ce.
As I mentioned, we'll be learning some new reflexive verbs, but we'll also be looking at how to conjugate them into the past tense. We've seen that the verbs of movement use être as their auxiliary verb, and this is something that they have in common with reflexive verbs. Just remember that when a verb uses être as its auxiliary verb, you have to make sure the past participle agrees with the subject.
Throughout the 3 Minute French series, so far, we've learnt four different structures. In this course, we're going to look at how we can use the phrase est-ce que with each of these structures. The different slots will remain the same, but the order will change slightly.
So, that's just a bit of what we're going to learn in this course, but there's much more including learning ways to give your opinion, how to change the question word you can't put a preposition on the end of a question and the way the French don't use "my" when talking about body parts.
I hope you enjoy 😊
What will I learn in this course?
Here's a handy contents page you can use to see a brief outline of what you'll learn in this course. It will also come in handy whenever you want to recap any particular part of the course - you'll be able to find the lesson quickly without having to trawl through videos!
Get multiple courses in one bundle
You can save money if you buy multiple courses together in one bundle

Course 13, Building Structures and Grammar courses
As well as the 3 Minute French series, I've created anoter series called Building Structures in French
Check your inbox to confirm your subscription