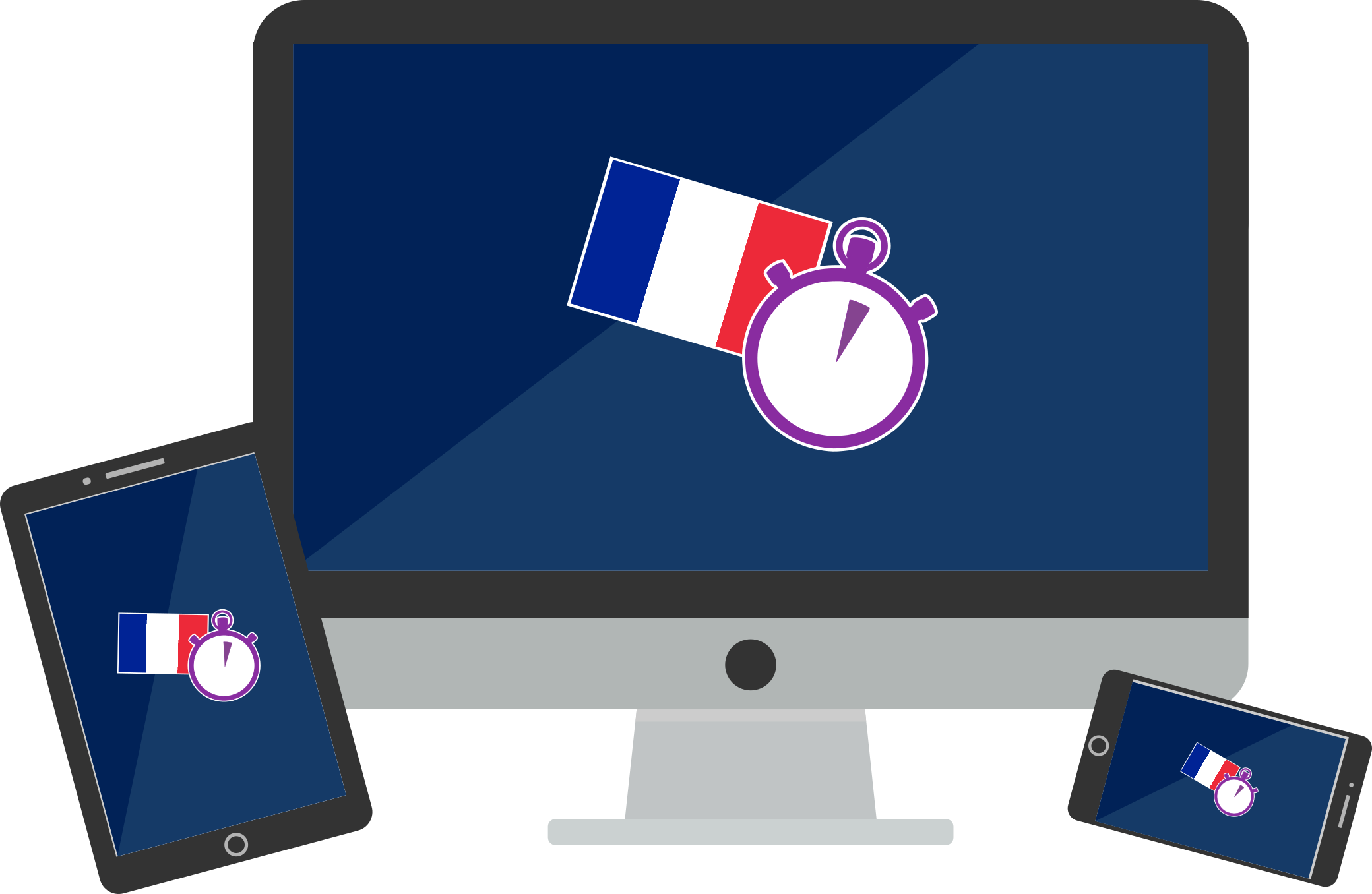 Welcome to course 13 😊🇫🇷
Le nombre 13 est au centre de nombreuses superstitions.
The number 13 is at the centre of several superstitions.
Whilst many consider the number 13 to be unlucky, in France it's actually considered to be a lucky number.
This is the thirteenth course in the 3 Minute French series, and it contains lessons 108 to 116.
In course 10, we started by looking at how to compare things using the words meilleur and pire, and those are both adjectives. Therefore, you can use them to compare nouns.


However, in this course, we're going to take comparisons one step further and we'll look at how to compare actions with adverbs. That means we'll be able to say who does something better or worse. To do this, we'll be using the adverbs mieux (better) and plus mal (worse). We'll look in detail at the difference between mieux and meilleur, and the difference between pire and plus mal.
We'll learn lots of new adjectives, and we'll look at how we can turn these into adverbs. Remember, adjectives can be used to describe things (nouns), whereas adverbs can be used to describe actions (verbs). There are some adverbs that aren't formed in the same way as other adverbs, so we'll be looking at those, too - these include vite, volontiers and surtout.
We'll learn some useful conjunctions and learn the difference between car and parce que, which can both be used to mean because.
We're going to explore the world of prepositions and prepositional adverbs, and what the difference between the two is. Prepositions need an object after them, whereas prepositional adverbs can be used by themselves. We'll look at a few of these in French, as well as the terms for upstairs and downstairs. Whilst we look at the difference between prepositions and prepositional adverbs, we'll also recap the difference between transitive and intransitive verbs, just to make sure it's very clear.
We'll get plenty of opportunity to practise all of this, along with everything we've learnt in previous courses. The more we practise playing around with the language, the more it'll become second nature to us, and this helps us to better achieve fluency when speaking.
I hope you enjoy...
Bon apprentissage 🇫🇷 | Happy learning 😊
What will I learn in this course?
Here's a handy contents page you can use to see a brief outline of what you'll learn in this course. It will also come in handy whenever you want to recap any particular part of the course - you'll be able to find the lesson quickly without having to trawl through videos!
Get multiple courses in one bundle

You can save money if you buy multiple courses together in one bundle


Course 14, Building Structures and Grammar courses
As well as the 3 Minute French series, I've created anoter series called Building Structures in French
Check your inbox to confirm your subscription