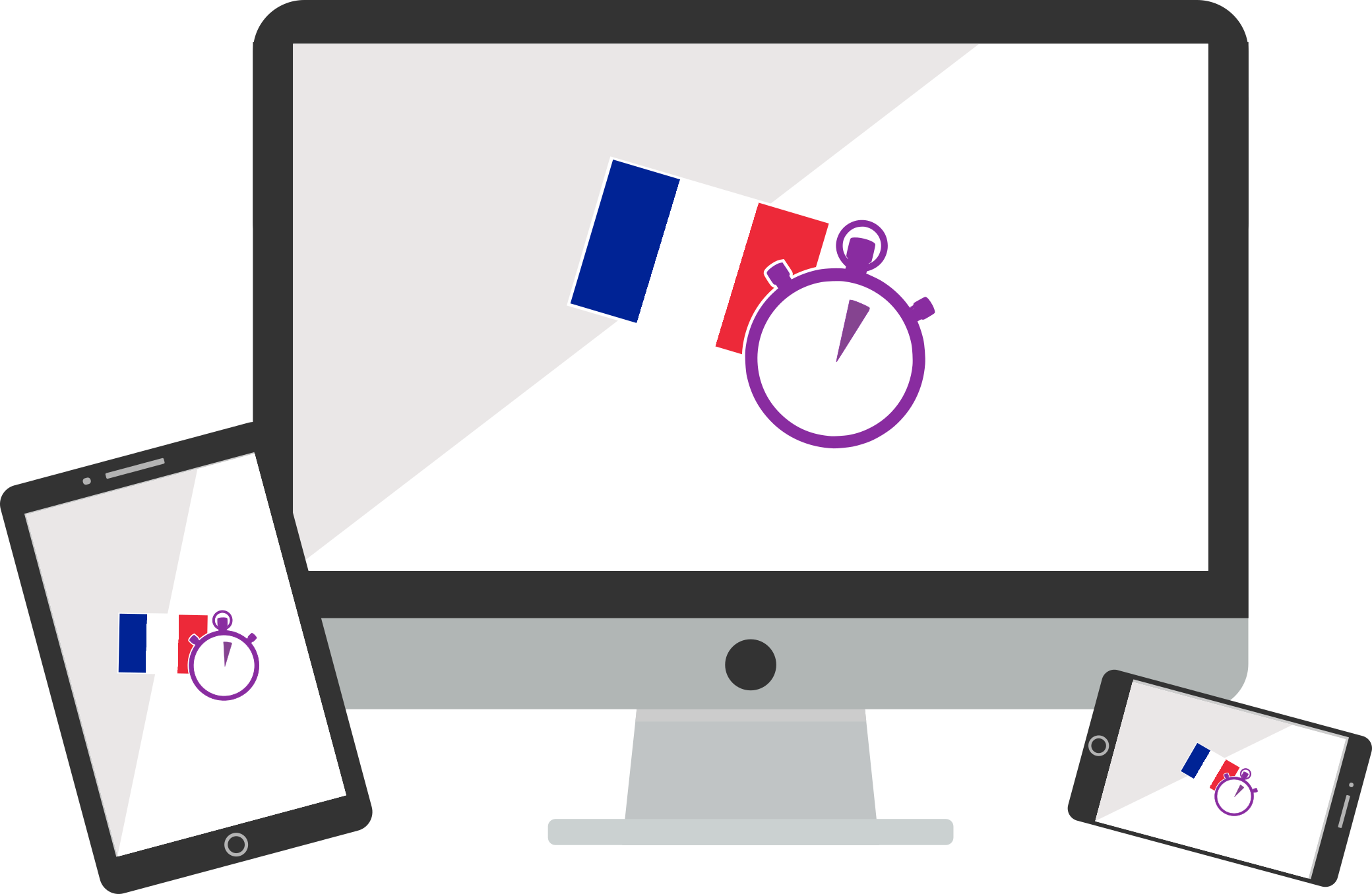 Welcome to course 9 😊🇫🇷
This course is the ninth in the 3 Minute French series, and it consists of lessons 72 to 80.
In this course, we're going back to the present perfect tense, and we're going to look at a group of verbs that don't use avoir as their auxiliary verb. These verbs are called the Verbs of Movement, and they use être as their auxiliary verb instead.
By using être as an auxiliary verb, it means there are a couple of extra things to consider when conjugating the verbs of movement into the past tense.

In course 9, we're going to be looking at some infinitive carriers (that just means verbs that you can put other verbs after) in the past tense. You'll notice they don't use the same past tense that we've been learning, though; they have their own form. We'll also be looking at these infinitive carriers in the present tense as well. Specifically, the verb savoir, which means to know has some differences in how it's used in French to how it's used in English, so we'll be exploring that.
In this course, we're going to be exploring the world of structures even further as we look at the third and fourth structures in French.
We're going to be going back to that unusual phrase ce que that we touched upon in the last course, and we'll be comparing it to other ways of saying what in French. The words que, quel and ce que can all be translated into English as what, but what are the differences and how do we know when to use each one?
Whilst we're on the topic of quel, we'll be looking at its variants: quelle, quels and quelles. As well as this question word, we'll be looking at some other question words that have different variants depending on what comes after them.
So, let's get on and learn some more French with 3 Minute French - Course 9. I hope you enjoy!

What will I learn in this course?
Here's a handy contents page you can use to see a brief outline of what you'll learn in this course. It will also come in handy whenever you want to recap any particular part of the course - you'll be able to find the lesson quickly without having to trawl through videos!
Get multiple courses in one bundle
You can save money if you buy multiple courses together in one bundle


Course 10, Building Structures and Grammar courses
As well as the 3 Minute French series, I've created anoter series called Building Structures in French
Check your inbox to confirm your subscription