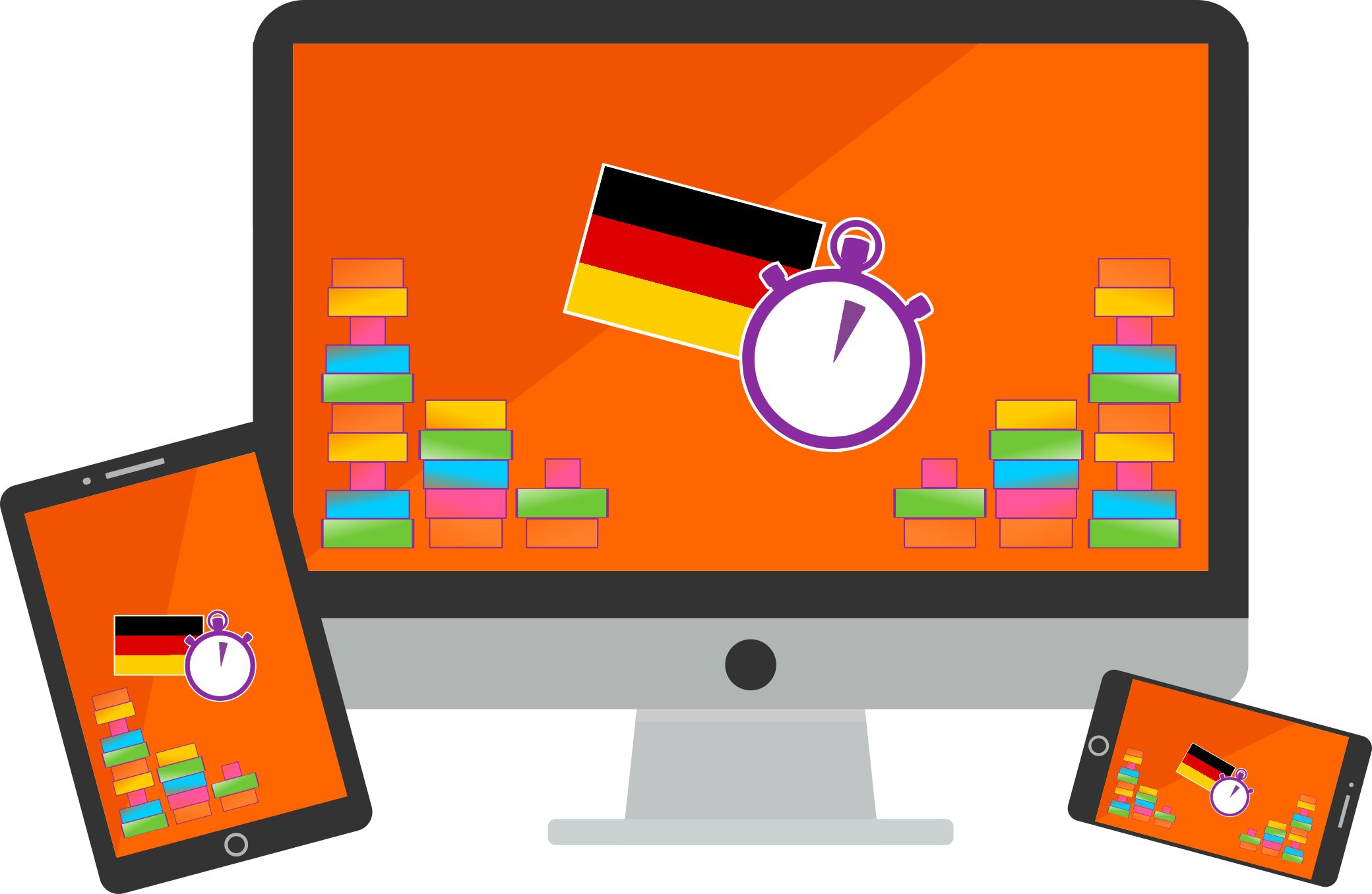 Hallo und wilkommen 😊🇩🇪

This is the second course in the Building Structures in German series. If you haven't already, I recommend that before you start this course, you take the first course, "Building Structures in German - Structure 1", so you become familiar with how the German structures system works.
The whole of the German language can be broken down into several different structures. If you take any sentence from any German book or any utterance, you will see that it fits into one of these structures.
I developed the Building Structures series as a unique way of learning the various sentence structures that exist in the German language.
Every structure you learn gives you the ability to say a huge amount. Some structures are used more than others, but all the structures together make up the whole German language. Once you've learnt how a structure works, all you have to do is insert different words into the slots and you have a sentence.
This course introduces you to structure 2.
Structure 2 will be much easier for you to learn than Structure 1, and the reason is because you've already done most of the hard work. In Structure 1, we had to learn lots of different question words, but luckily for us, the same question words appear throughout all the different structures. This means we can focus on learning the other components.
The main component in Structure 2 is the present tense, so we spend the first part of this course learning about that. We'll look at how to take any verb and conjugate it into the present tense in all the persons (I, you, he, she, we, they), and we'll also look at turning it from a question into a non-question as well as how to make it negative.
Just like before, the aim of the Building Structures courses is to really get the language to become second nature and almost like a reflex action. That way, you'll be able to use this structure fluently without having to think too much about how to say what you want to say.
Imagine when you learn to drive a car; there's so much to think about at first. You have to work out which pedal to push down when you want to change gears, which one is the brake and which is the accelerator, you have to listen out to the noises so you can work out when you need to go up and down the gears and whilst doing all that, you need to focus on the road in front as well as keeping your eyes on your mirrors to check the road behind and what's going on either side of you! When you break it down like that, it seems like an impossible feat, but in reality, it's something that billions of people do all day every day. You probably don't give much thought to jumping in your car now and driving to the supermarket, but when you first began, it was probably a much more daunting task.
Well, the same is true with languages. When you first learn one of the structures in this series, you'll be having to think through each step almost as though it's a maths equation. "Which bit goes here? How do I say that again? What do I do with the verb?" However, because we're going to spend such a huge part of this course practising the structure and building sentences, the whole process will gradually start to become automatic.
So, let's get on and learn all about the second structure in German...
Danke 😊🇩🇪
Get the first three structures in one bundle

You can save money if you buy the first three structures courses together in one bundle (you can get further structures, too)
Full curriculum (watch the first few lessons for free)
Building Structures 3, 3 Minute German and Grammar courses

As well as the Building Structures in German series, I've created another series called 3 Minute German
Check your inbox to confirm your subscription